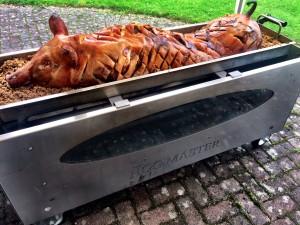 For a hog roast Cowes party, corporate or wedding event Spitting Pig can provide the tastiest hog roast treats and some much needed expertise on event catering to help you organise the occasion of the year. Welcome to our hog roast Cowes page, we're Spitting Pig, the only professional experts that there is when it comes to taking fresh organic pigs. We love everything about spit roasting, but especially hog roasting. For us it doesn't come much better than a free range pig being spit roasted or tray roasted for large parties of people, we're addicted to making hog roasts of feast-sized proportions for people, striving to make your hog roast Cowes event as good as possible.
What's more, Spitting Pig is one of the only true mobile caterers of professional standard in the region. There are many locations that would prove troublesome, many times impossible, for different types and quality of caterers – not us. Providing a hog roast Cowes catering service that exemplifies and puts into centre-stage hog roasts, with spit and hog roast machines that included improved functionality and manoeuvrability, we're capable of getting to those otherwise tricky locations while still keeping hold of our brilliant standards that our customers expect of us when making beast-sized hog roast banquets.
Hog roasting, even though it's thousands of years old in age and can be traced back to early civilisation, has taken the test of time and come out with an A*. Hog roasting is so delicious, it's tastier than anything else, that's why today it's just as popular as it's always been, despite being so old a method of cooking.
Hog Roast Cowes Leaders In Our Field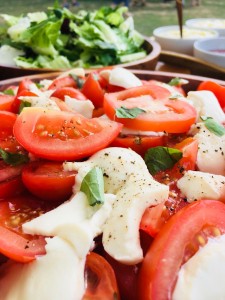 We think today hog roast  Cowes catering is better than ever, actually, which is why we believe Spitting Pig is the best rated caterer in Cowes our spitting pig machines are by far the best on the market and cook a perfect pig every time we use them. Unlike thousands of years back where good food and meats were scarce and hard to come by, and people were restricted by regional animals and ingredients, today society has access to produce from all corners of planet earth. With so much variety on offer as far as produce is concerned it's enabled hog roasters like Spitting Pig to extend our hog roast thinking and pen menus that are the best – and not to mention the most extensive – that they've ever been we have something for everyone.
The menus provided by us can take on many forms, there are the menus that we have for snazzy, upmarket events, be they vital corporate gigs or weddings, and of course we have what people originally love hog roasting for, the ever-so-simple hog roast and spit roast sandwiches, the best meats available roasted by spit or tray and served on fresh rolls with fresh sauces and stuffing, served in a help-yourself style as hog roasts were historically, with guests joining a queue and getting delicious servings until there's no pig left to be ate!
We're blessed to be a hugely popular hog roast hire Cowes caterer and so we're rarely short of catering jobs, which is why you should call us today – or as soon as you get time – to discuss with us your event and how we can help you, as bookings are best made as early as they can be. Catering is a great way to meet new people and have a great time serving up some wonderful food which is why we enjoy being spitting pig chefs so much as each event varies so much from the next.
If you are looking for a way of catering your event in a way to satisfy each of your guests you have come to the right company we are able to give you advice if you are unsure of how our services work a hog roast hire Cowes is simple and your guests will be served much quicker as most of our menus are served buffet style in a way they can choose which side salads they want more of and they can also go back for seconds, this is another reason why our catering is so popular because many companies out there do not give big enough portions for the hungrier guests so with us you can get as little or as much as you like this way you can ensure everyone is satisfied at your function.