When moving into a new house, you need all the help you can get with making sure that the process runs smoothly! This might means having family helping you pack, or friends making sure your new home is filled with love- but any help you can get will be appreciated. To thank friends and family for their hard work during the process, it can be great to host a housewarming party and provide a delicious meal for everyone to enjoy together.
Earlier this March, Hog Roast Medstead was contacted by a couple who had just moved into their first home together. The moving process required moving furniture and belongings from two homes into one new house, so it was a big job that needed a lot of forward planning to organise! The couple was grateful to have the help of their friends at every step of the way and wanted to do something to show their appreciation, so they planned to host a housewarming party once they were settled. For the catering, the couple looked through Hog Roast Medstead's menus and decided on our Gourmet BBQ for the event, as it is a versatile and delicious menu.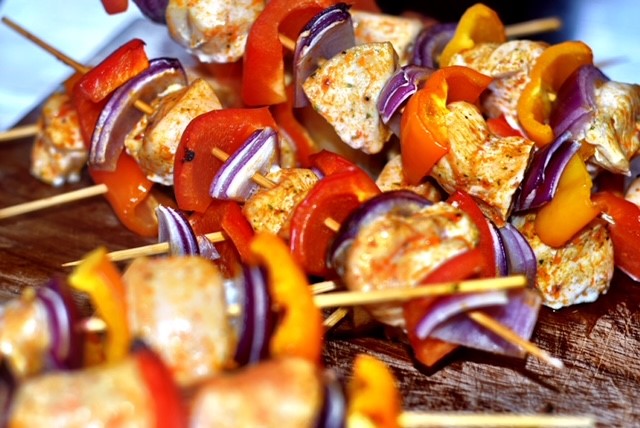 On the day of the event, the Hog Roast Medstead team set up our catering station in the garden of the home as the sun was shining and the weather was great. We began by grilling the main dishes, including succulent sausages, British beef burgers, halloumi and vegetable skewers, and marinated chicken kebabs. For the side dishes, we prepared homemade chips, sweet potato fries, crunchy coleslaw, seasonal salad dishes, and fresh bread rolls. The menu had something for everyone to enjoy and there was plenty for every guest to enjoy during the evening!
Are you in need of a caterer for your upcoming housewarming party? If so, get in touch with Hog Roast Medstead today to find out what we can do for you. To book in, simply let us know your party size, date, and location and we can do the rest!