A Hog Roast Ventmor catered affair is one that you and your guests will surely remember for a long time to come. Whether you choose to have one of our traditional centrepiece hog roasts as the main feature at your party or event, or a different kind of food instead, our dedicated professionals will wow everyone with delicious-tasting dishes and impeccable service to boot. While many people have enjoyed one of our amazing hog roasts, either as pigs in buns or as part of a plated meal, many have also enjoyed our many other options too…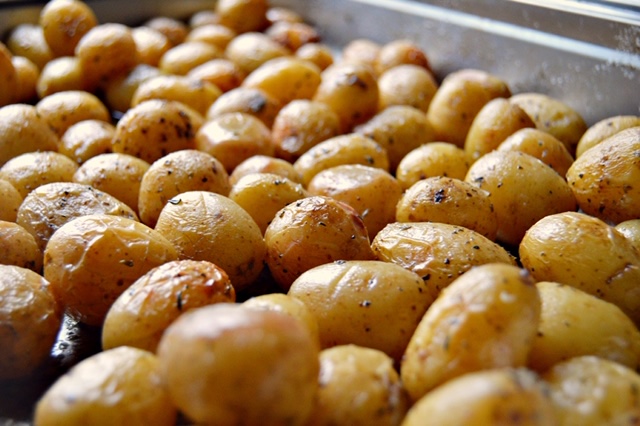 With servings of our tasty spit-roasted lamb, beef or poultry, either instead of or in addition to a hog roast, your carnivore guests will be satisfied, but so will your non-meat-eating guests too, with options like homemade mac and cheese, quiche or halloumi and vegetable skewers. We can easily provide for other diets too, like plant-based and gluten-free; we just need to know your requirements in advance and then on the day, our chef will create a suitable dish that's loved just as much as our cherished hog roasts.
Additionally, Hog Roast Ventmor has many different supplemental choices on offer so that you can enjoy more than just a main, like starters, sides, desserts and canapés, as well as speciality menus including our Loaded Fries and Southern Slow Roast. Whatever your needs and wants, we can fulfill them and with service with a smile.
For a child's birthday party that Hog Roast Ventmor was asked to cater, our new customer couldn't wait to try out our infamous pigs in buns but was also keen to ensure that everyone attending would get to eat delicious food. With a gluten-free guest invited, our customer was more than happy to hear that our pigs in buns can easily be made gluten-free simply with the addition of suitable bread rolls, which we provide, so she booked us in and we looked forward to catering this special occasion today.
This afternoon, after cooking a fat hog for several hours, our chef carved away and made piles of gorgeous pigs in buns and everyone invited got to eat lots of great food.