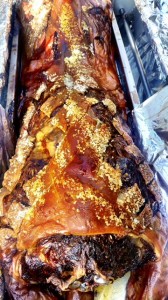 I work as a hog roast Blandford Forum chef on the south coast, this is a fantastic part of the country, the air is somewhat cleaner down here I feel, plenty of fresh sea air and not to mention great locals! My job dictates to me where I go all of the time and I was recently asked to cater for 500 hundred, hungry and possibly quite chilly bonfire guests! The setting was in a little known town that is situated around fifteen miles Northwest of Poole in Dorset called Blandford Forum, I had visited a few times over the years but never imagined that I would one day be working there feeding people some delicious pulled pork.
My hog roast Blandford Forum catering was situated on a recreation ground where Blandford United football club play regularly and I was working on the annual fireworks display and bonfire. I had no idea it was going to get this cold this quickly this year. I had to think of some other options to keep warm! The hog roast hire Blandford Forum was slightly different to what I am used to, I have a tent set up to take with me to events like this, the tent houses me and my assistant so that I can serve and supply in good time, because let's face it, who wants to stood waiting for food in the cold?
Leaders in our Field
I used one large, quality assured hog that I had roasted for close to 5 hours, my hog had a mixture of sage and onion as well as salt and cider mixed in to give extra succulence and flavour. As it was bitterly cold, I decided to prepare some fantastic sage and onion stuffing to line the rolls with and add a great extra taste to the roast. As I was serving many people, I have to serve crackling on a first come first served basis, I decided to offer the crackling separately, this proved to be a popular move as the crackling addicts came forward in droves and cleared me out within about 10 minutes! I'd never seen anything like it!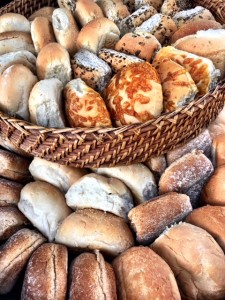 As the evening went on, I was beginning to run out of hog roast and thought it may have been a better idea to roast up two large hogs! The sides I provided seemed to be incredibly popular as numerous guests returned asking for more of the stuffing! I obliged and was left with very little by the end of the night! Usually, there's not that many people that are interested in any type of sauces to go with their hog roast but, when I offer my home-made apple sauce, that usually disappears pretty quickly too! I tend to use bramley apples and a little sugar in my sauces, this combination of freshly roasted hog, sage and onion stuffing, home-made apple sauce all tucked away in a soft white roll gives the diner such a great eating experience.
During the fireworks, I watched as guests of all ages tucked in to my hard work and years of experience, this was somewhat nostalgic for me as I remembered the first hog roast I ever tried was at a bonfire night at the local community centre. Unfortunately for me there were no optional extras like stuffing or apple sauce but there was probably the tastiest sandwich I have ever tried!
Serving a hog roast sandwich is not as easy as some people may think, I have tried many different types of packaging over the years and the Blandford Forum hog roast was the pioneering event where I used a new supplier of small, biodegradable cardboard boxes that would fit a hog roast sandwich and a napkin inside comfortably, many of the guests seemed relieved when I handed them their little box as it meant that they wouldn't have to wear most of my home-made apple sauce!
I love my job and enjoy hog roast hire Blandford Forum catering in all aspects of weather, location and event but I must say that nothing welcomes winter in quite as well as the smell of sparklers, bonfires and most of all a roasted hog that has all the great characteristics of how pork should really be, tender, succulent and above all else it should be something that keeps you warm when the sky is lit up like a Christmas tree!
Speaking of Christmas, have you ever thought about substituting the old bird for a roasted hog? I have nothing else at my house over the festive period, try it once and you'll never go back!